Neat Street
We have partnered up with Colchester Borough Council to launch the Neat Street campaign. This is a voluntary campaign which encourages businesses in the Town Centre to show pride in their shop or restaurant fronts. As a BID we are keen for businesses to join this campaign so we can show our support and demonstrate Colchester as a wonderful place to visit for shopping, food and drink or leisure.
To find out more information about how to become a part of Neat Street click here.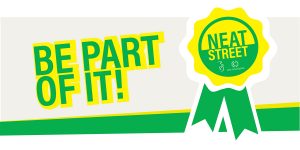 In the Market for Success 2; Training Programme
Colbea is running a fantastic training programme offering aspiring businesswomen the opportunity to access all the training and support needed to get started in business and take their business idea to market. More information can be found at https://colbea.co.uk/in-the-market-for-success/.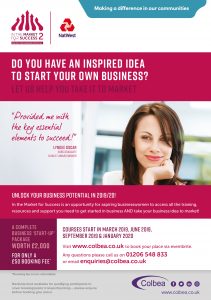 Colchester Half Marathon
This event will take place on Sunday 24th March. Different road closures will take place from early morning until early afternoon so please be mindful if you are travelling into Colchester town centre for both work or leisure. The High Street, North Hill and East Hill are the main roads in the town centre which will be affected. Please visit the Colchester Half Marathon website for more information about the event.
World Autism Day
On the 2nd April, 11am- 3pm, Autism Anglia will be holding a FREE Autism Awareness day event in Colchester Town Hall. All local businesses and public services in Colchester are invited to find out how they can make their working environment autism aware. To get involved or to confirm you can attend on the day, please contact training@autism-anglia.org.uk or call 01206 577678. The BID team will be attending this event.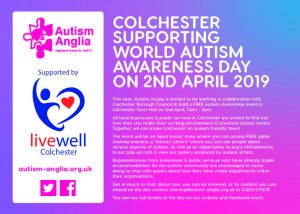 Our Colchester Easter Campaign 
We are launching an Easter campaign and we would love our town centre businesses to get involved.
By getting involved an Easter sticker will be placed in your shop window with a unique code on and those taking part in the trail will collect a map, find these hidden codes and fill them in on the correct section of the map. These maps will then be returned to be entered into a prize raffle draw. If you would like your business to be a part of this trail, or donate a prize, please click here to complete a short online form if you want your businesses to get involved.
Please contact us if you have any questions.