Our Colchester BID backs Business Booster campaign
Our Colchester BID is backing the #BusinessBooster campaign, calling on the Government to provide additional measures and support for businesses as stricter Covid-19 measures have already caused large issues for many businesses.
The #BusinessBooster campaign is supported by BIDs countrywide in association with Croydon BID and its partners British BIDs, BID Foundation, Association of Town & City Management, Night Time Industries Association, British Beer and Pub Association, Bart & Taylor and New West End Company. Calling on the Government to support the retail, hospitality and leisure sector before it is too late.
The imapct of not supporting businesses now is catastrophic to thousands of businesses and to the future recovery of our economy. Failure to act is unthinkable.
Matthew Sims CEO of Croydon BID and Founder of the Business Booster campaign said: "It's baffling and alarming that our Chancellor is doggedly sticking to measures which are out of date and out of touch with the stark and desperate reality retail, hospitality, and leisure are facing. Without swift intervention, many businesses will be faced with closures, layoffs and cutbacks making the significant financial support Government has ploughed into these sectors during the pandemic a woeful waste of money."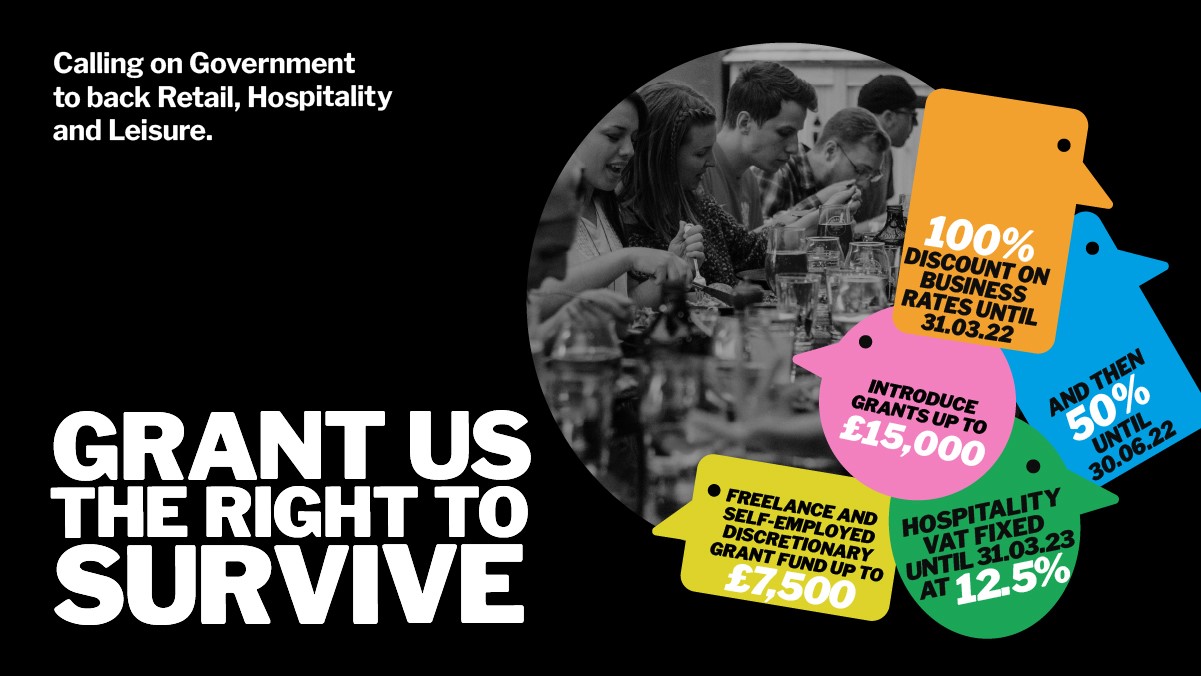 Sam Good Manager of Our Colchester BID adds "It's imperative that the Government put into place additional support for businesses that have been affected by the changes in Covid-19 measures. Without this many businesses will struggle to survive through this stealth lockdown, especially if additional Covid-19 measures are put into place in the following weeks. The BID, as always, are working closely with businesses helping those we can to secure additional funding to support their businesses through this hardship. But it isn't enough. The Government needs to provide suitable support for ALL businesses affected to prevent closures and loss of staff."
Our Colchester BID have sent letters to the local Government including councillors and Will Quince MP stating the concern for businesses and the urgent need for additional support to be provided.