Christmas in Colchester 2023
Colchester City Centre gears up for the festive season.
Here's everything you need to know about Christmas in Colchester 2023.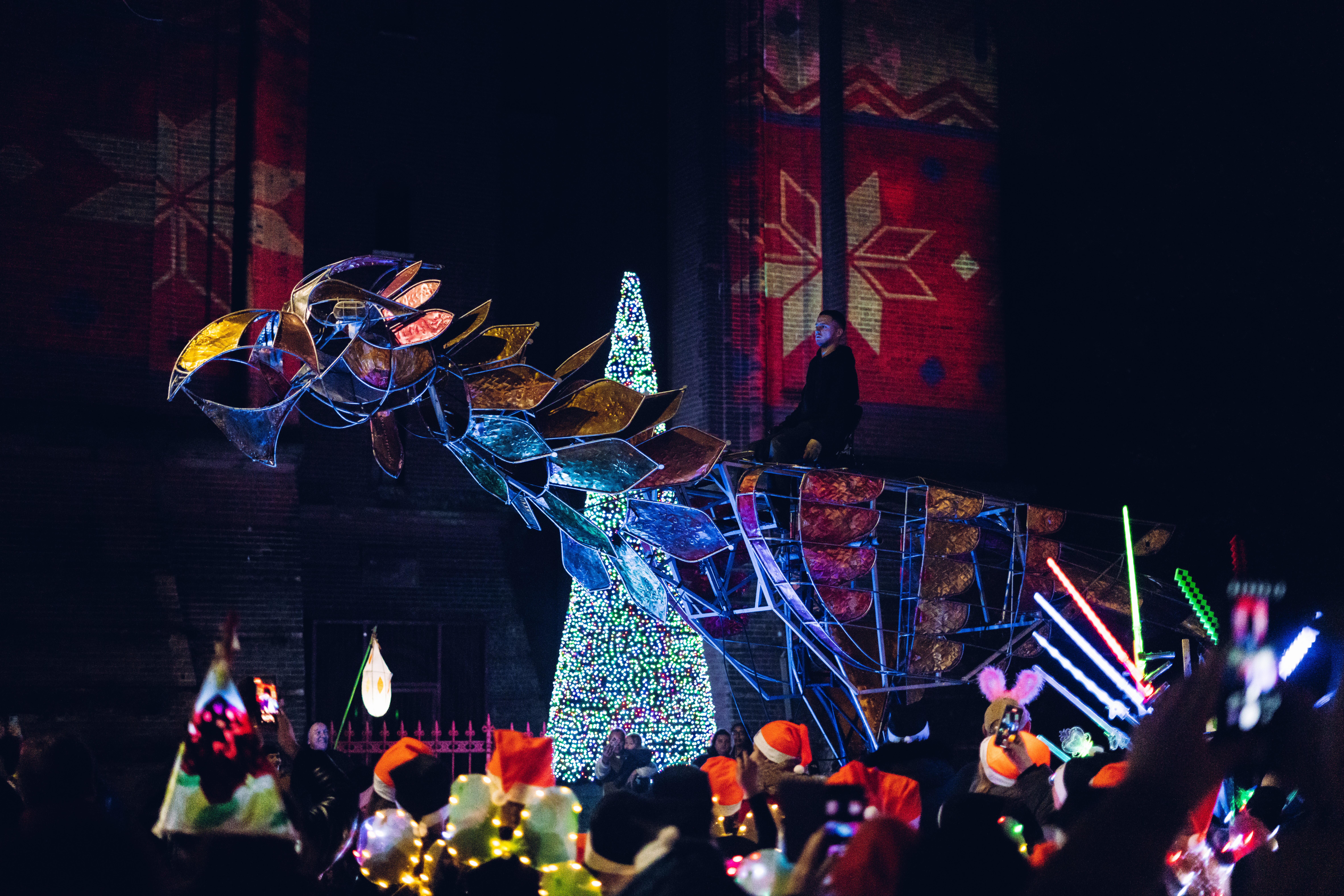 The Festive Light Parade 2022
Our Colchester Business Improvement District (BID) & City Centre partners are excited to announce the return of the Big Festive Switch-on for Christmas in Colchester 2023. The City Centre wide event will start with the Festive Light Parade. Starting from 5pm at Firstsite, the parade will make its way up the High Street turning on the Christmas lights as it goes, finishing at Mercury Theatre.
Participants and members of the public will celebrate the end of the parade at Mercury Theatre prior to visitors heading to Lion Walk Shopping Centre for their popular light switch-on party.
The Lion Walk light switch on party takes place from 6pm until late (with the lights on and fireworks taking place at 7.30pm), also launching the Lion Walk Courtyard's festive-themed fun for all the family. The Big Festive Light Switch-on kicks off the festive season in the City Centre with shoppers having the chance to make the most of five nights of Late Wednesdays in the lead up to Christmas , where shops and hospitality businesses throughout the City Centre will extend their opening hours to welcome shoppers throughout the season. Extra family-themed fun and entertainment can be expected for the final three Late Wednesdays, on 6th, 13th, and 20th December.
The popular Christmas High Street Market will return for an additional date this year following the success of the 2022 event on Sunday, 26th November, followed by the InColchester Christmas Market on Sunday, 10th December. Both events will be held in the traditional format on the High Street and are free for visitors to attend without booking in advance.
Chief Executive of Our Colchester BID, Sam Good, said: "It's a pleasure to bring back the Big Festive Switch-on through the Parade, with activities at Mercury Theatre and Lion Walk as the finale this year. Last year was the first of its kind and saw an audience of around 10,000 people visit the City Centre to take part in and watch the festivities.
"For us, Christmas is all about putting Colchester on the map. It really is a great place to visit, spend time with family, and soak in the festive atmosphere. We have purposely planned a full schedule of entertainment from 5pm until late to ensure everyone attending can see their fair share of lights being switched on and entertainment."
Martin Leatherdale, Centre Manager at Lion Walk, commented: "We are thrilled to be collaborating with Colchester City Council and Colchester BID to deliver the best ever light switch on event. With the Christmas courtyard offering drinks and festive food, a special Christmas market and the annual festive lights and fireworks display, the switch on marks a spectacular start to six late night Wednesdays of Christmas shopping in Colchester. Come and join in the fun at Lion Walk with Father Christmas, Elsa and Anna, The Grinch and the Mercury panto characters, before local musical legends Cushti, deliver the grand finale and fireworks spectacular at 7.30pm."
Steve Mannix Chief Executive of the Mercury Theatre said "We are delighted to be working in partnership with the BID and our other partners across the City to help kick off the festive season in style"
For full information about Christmas in Colchester including events and offers head to christmasincolchester.co.uk