Colchester Business Awards launch for 2023!
The Colchester Business Awards Launch for 2023!
Following the success of the inaugural Colchester Business Awards in May of 2022 Our Colchester Business Improvement District (BID) have opened nominations for their 2023 awards event.
The 2022 awards saw over 500 nominations for local businesses in the BID Zone and a sold-out black-tie awards ceremony to celebrate the businesses in Colchester. Winners for the 2022 Colchester Business Awards included Three Wise Monkeys, Red Lion Books, Mercury Theatre and Dear Grace amongst others. There are additional categories this year increasing the chance of businesses being nominated and winning the coveted awards.
Businesses have been invited to nominate themselves and their business neighbours for the 14 awards up for grabs along with the public. Nominating a business or businesses for the Colchester Business Awards helps to show your support for the local community and businesses in the city centre.
Businesses must be within the BIDs boundaries (shown below) in the city centre to be eligible for the prestigious awards.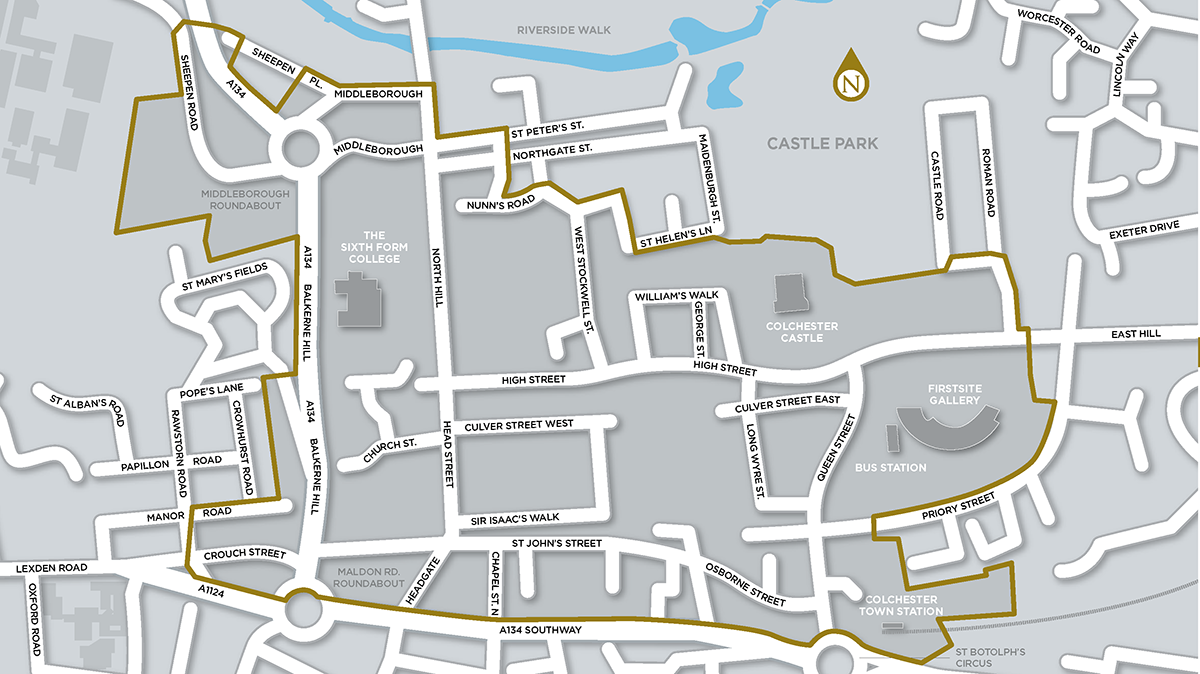 Nominations this year will be reviewed and shortlisted by either an independent panel of judges or mystery shopper visits to the premises depending on the award category.
Some of the categories once shortlisted will also be up for public vote on the InColchester website. These awards include Indie Retailer of the Year, and Large Retailer of the year.
Nominations for the Colchester Business Awards close on the 15th of February 2023.
You can find out more about the award categories available here: https://colchesterbusinessawards.co.uk/categories
You can nominate your favourite businesses here: https://docs.google.com/forms/d/e/1FAIpQLScnwAtDv9vdu8gtG_i6Ok_57naYvVB_t2KwAG6yyTySY2PC5Q/viewform
BID Manager Sam Good Says "We're really thrilled to be launching the 2023 Colchester Business Awards after the success of our awards in May. I know it's a very busy time of year for everyone but it's also the perfect time to show your support for the local community in Colchester.
Nominations should only take about 5 minutes to submit and you'll be giving a wonderful gift back to the businesses who help make Christmas in Colchester. Businesses are also welcome to nominate themselves and their business neighbours for any of the 13 awards up for nomination. We had such a great turnout last year with a sold out event and over 50 businesses shortlisted for the categories. This year the categories have changed slightly and there's even more opportunities for businesses to win a Colchester Business Award."