Colchester Garden Festival springs to life
The Colchester Garden launches with show stopping installations
The Colchester Garden Festival launches Thursday 21st July with show stopping installations including pop-up pallet gardens, upcycled planters, and shop front murals.
Our Colchester Business Improvement District (BID) have organised the Colchester Garden Festival which is set to be an annual event in the city centre with lots of free family activities. To kick off the festival local gardening personality, Lee Connelly aka the Skinny Jean Garden toured 13 local primary schools to help them design their pop-up pallet gardens.
The thirteen pallet gardens are now installed near the Jumbo in Colchester city centre and all surround the theme of the Queens Platinum Jubilee. You can vote for your favourite school garden on the InColchester website. (https://incolchester.co.uk/awards/best-school-garden).
Businesses have also been getting involved with planting in the city centre by using plants and soil donated by Perrywood Garden Centre, who also donated vouchers to the schools to help with their gardens. Some brilliant upcycling has turned the plants into interesting windows and magical displays.
Families are also welcome to take part in the Colchester Garden Festival with a range of activities to help keep the kids entertained over the summer holidays. Including free walking trails, and treasure hunts through the city centre.
Get stuck in with learning to plant your own seeds, and care for wildlife in the Skinny Jean Gardener Sow and Grow workshops with six dates across the next month it's a great way to keep the kids entertained and learn some new things!
Local businesses are also getting involved with themed afternoon teas, creative workshops and so much more.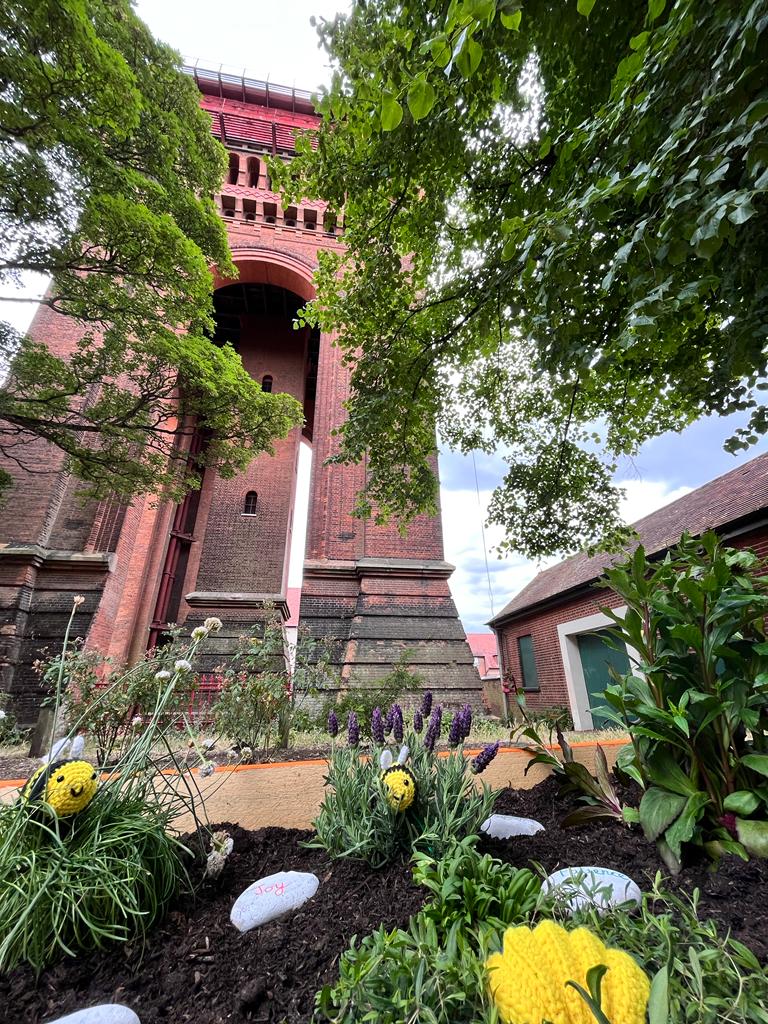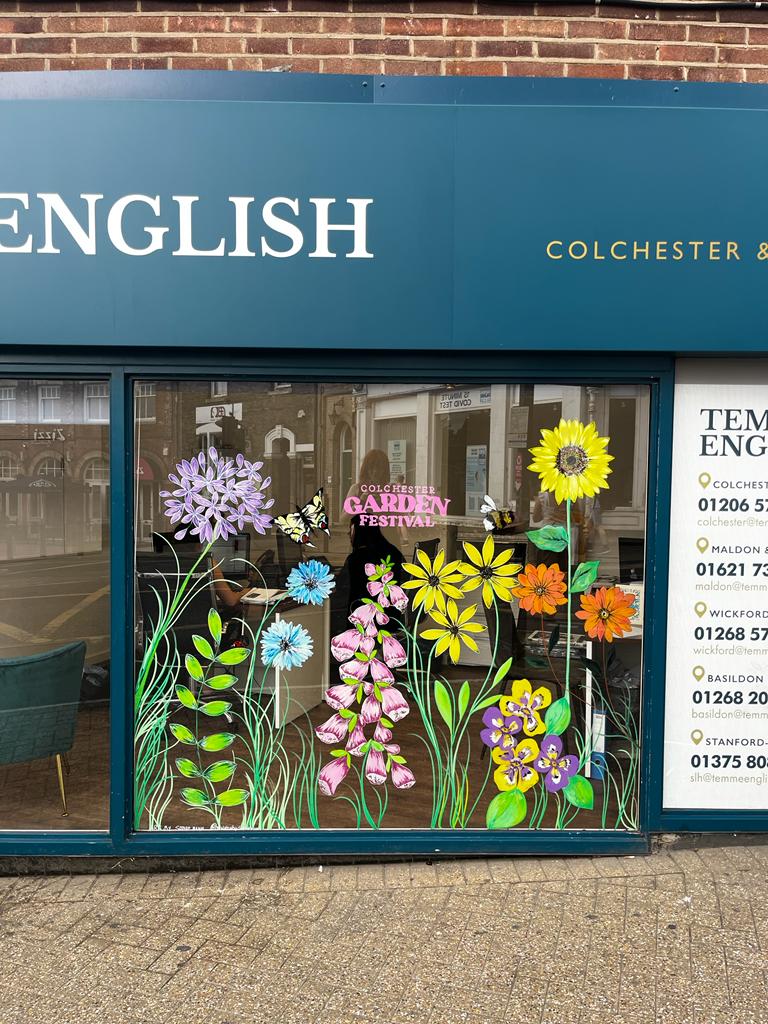 BID Manager Sam Good says "We're really pleased to launch the first ever Colchester Garden Festival. We're very lucky to have some amazing green spaces within the city centre and it's a great opportunity to celebrate that. We've tried to keep this festival as accessible as possible, especially during a cost of living crisis, with lots of free and low cost family activities to help make sure all families have an enjoyable summer holidays.
The fact that businesses have got on board and are putting on their own events as part of this is wonderful to see. Thank you to Perrywood Garden Centre for their help with this and all of the businesses involved.
Not only have we got some great events we also have murals being painted in 10 businesses across to city centre to bring an extra shot of vibrancy to the celebrations. We'd like to see as many families as possible take part in the garden festival in the next month so please do come in to Colchester and have a go at all that's on offer."
Lee Connelly says "It's great to see the 13 School Gardens in place at the Jumbo. It was a pleasure to visit local schools and get the kids interested in this project and I have to say that I think all of the gardens look amazing. You can vote for your favourite school garden online and the winning school will get some great prizes.
I'm looking forward to running the 6 Sow and Grow workshops in 3 different locations in Colchester, as well as hosting my very own gardening show at the Mercury Theatre. See you there!"
You can find out more about what is happening as part of the Colchester Garden Festival on incolchester.co.uk/garden-festival.