Our Colchester - 'Create' fund
Applications will open Feb/March 2021
The fund of £15,000 which has been allocated from the BIDs priority deliverables set out in its business plan, aims to create a welcoming environment, encourage public to return regularly to the town centre and increase the presence of safety. All applications submitted must align with the business plan and share these aims for the town centre.
---
HOW TO APPLY:
Please read the 'Create' fund document and guidance notes to see if you fit the criteria for this funding.
If you feel as though you pass the criteria, please continue to complete the application form provided.
Once you have completed the application form, please email this to hello@ourcolchester.co.uk.
You will receive a confirmation email letting you know we have received your application.
Selection Process:
A panel, made up from Board and Advisory Group members, will discuss each application and make a decision as to which applications have been successful. We look forward to receiving your application for this fund.
If you have any questions or require further information on our 'Create' Fund, please email a member of our team at hello@ourcolchester.co.uk.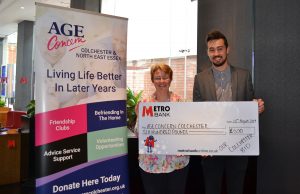 Age Concern Colchester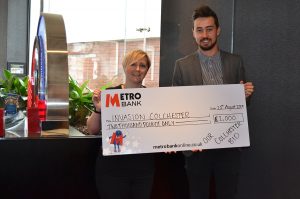 Invasion Colchester
Colchester Carnival Testimonial
The Colchester Carnival Committee was principally established by a team of Colchester Firefighters and a few previous organisers and persons with events experience, who had the vision to want to restore the Colchester Carnival back to the 2019 events calendar for our town. Despite the depth of knowledge and ambition the Committee had, we had time and event-specific information against us. This was a major barrier to achieving the level of sponsorship we ideally wanted and needed to stand alone in restoring the Carnival to the town in time for the September deadline. What we had achieved was to restore the enthusiasm and engagement in the event throughout local businesses, charities, clubs, associations and the emergency services who all serve Colchester Town Centre. Luckily for the 2019 Carnival, the Create Fund was established and opened in time to allow us the opportunity to apply. We were extremely fortunate to obtain the level of support we needed to ensure the Carnival took place and was a great success.
The Colchester Carnival Committee would like to formally thank the Create Fund team for backing the 2019 Carnival and helping to ensure it was once again returned to the town. Without the Create Fund there would have been a real possibility that the event would not have taken place at all. The Create Fund is incredibly helpful to the success of the Town Centre and in supporting voluntary groups who strive to put on events which promote the town centre and increase footfall which in turn benefits the traders and businesses.