Facilities Operative Job Vacancy
Facilities Operative
Role is now live | Please see below for details
About the Company
Our Colchester Business Improvement District (BID) is an organisation that represents more than 400 businesses across Colchester town centre and aims to make a difference to our streets. By building relationships and partnerships with key stakeholders across the town, we see Colchester moving in a positive direction through Invigorating, Imagination and Connecting.
Our projects over the next five years will be targeted towards making Colchester a better place to work, live and visit. We will add value through business support, making Colchester cleaner and greener, town centre marketing and events.
The Facilities Operative role is responsible for delivering the day-to-day facilities services across Colchester
Town Centre, and in particular the High Street public realm seating (parklets). The key focus for this role is to ensure the cleanliness, safety of the parklets alongside keeping the appearance of the town centre at the highest standard possible. All services must be delivered in a confident efficient and timely manner with least interruption to the public.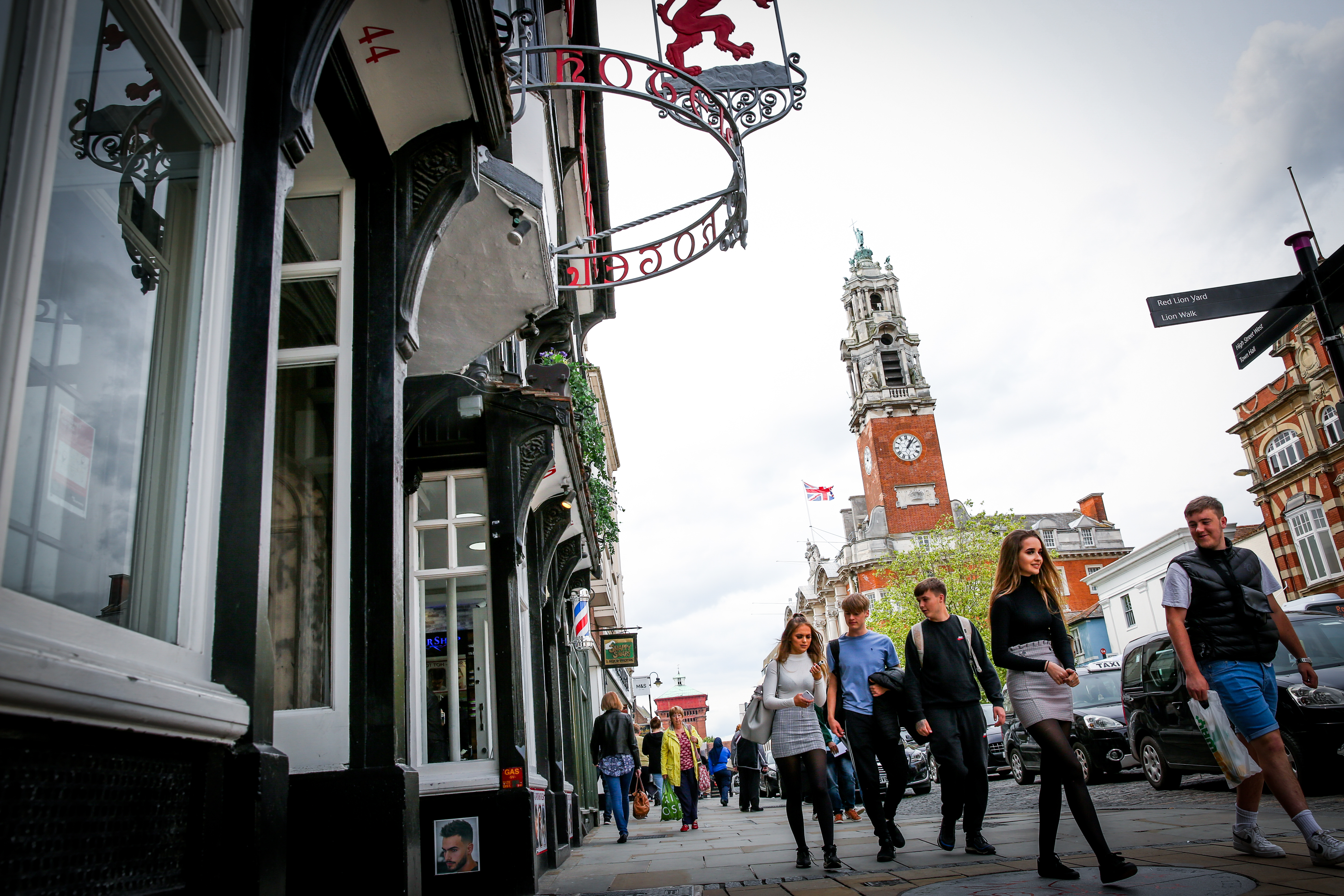 Key Responsibilities
General
· Respond to cleaning and maintenance requests around the town centre from the BID team in good time.
· Complete necessary maintenance such as removing graffiti, weeding etc.
· Complete regular reporting of public realm street issues including in depth street audits.
· Deal with role-specific queries from contractors, visitors and the public.
· Respond positively, politely, and promptly to customer enquiries and carry out your
duties in a professional and courteous manner.
· Collect and segregate all waste collection.
· Clear and keep clean outside designated space around the town centre.
· With an understanding and awareness of Health and Safety issues, you will identify hazards and complete risk assessments on a daily basis.
· Ensuring that all accidents, incidents and near misses are reported as appropriate with time scales and in line with RIDDOR processes.
· Adhere to all company & client policies, procedures, site rules and regulations.
· Ensure the BID brand is represented at all times as set out in the brand guidelines.
· Comply with all company & client procedures relating to Health & Safety & safe working practices.
· Attend training sessions as and when required.
· Represent and promote the Company wherever possible.
· Demonstrate initiative, common sense and use good communication skills.
Parklets
· You will have responsibility for ensuring that our parklets are kept clean and left hazard free at each visit and high standards are maintained.
· Monitor and review Parklet Risk Assessments on a weekly basis and make recommendations to your line manager where actions are needed.
· Deliver the Parklet's Annual Maintenance Programme tasks on time and to the correct standard.
Skills, Knowledge and Experience
· Good organisational skills.
· Passionate about Colchester Town Centre.
· Flexible and focussed.
· Basic customer services skills and experience.
· Service orientated attitude combined with forward thinking.
· Strong team player within a high-quality customer service operation.
· Knowledge and awareness of the Facilities & Maintenance Industry.
· Be self-motivated and work under pressure when necessary.
· Communicate effectively with a wide range of customers and multi-service team service personnel to achieve results.
· Basic cycling ability.
· The role is subject to an enhanced DBS check.
· The above is not an exhaustive list of duties, and you will be expected to perform different tasks as necessitated by your changing role within the organisation.
Reference ID: Facilities Op - Colchester BID
Application deadline: 19.06.2022
Job Types: Full-time, Permanent