Valentine's Day
Colchester has many different options this Valentine's Day to make your day extra special. If you are looking for a fantastic gift or somewhere for a romantic meal, we can suggest a few options! Our town has a wide range of independent stores and a mixture of national retailers. Explore Colchester town this Valentine's Day.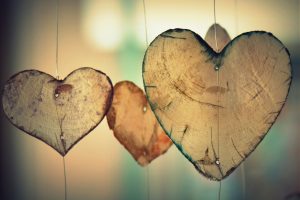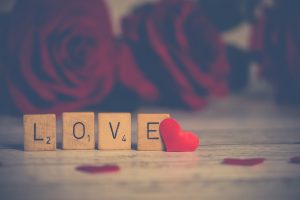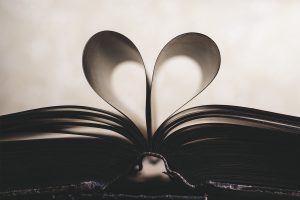 5 shops where you could buy your Valentine's gifts
Valentine's Day is fast approaching and finding the right gift can be hard. We are here to lend a helping hand and show you Colchester town has it all. We have suggested 5 shops to help you on your way to finding that perfect gift whether it's for those big gestures or a little something to show your love.
1. Clinton Cards
13 Culver Walk
Looking for a card to send to a loved one? Sending a mystery card? Clintons have a huge selection of cards, some simple, some small, some big, some bold. See what you can find, you might even pick up a gift too!
2. Dear Grace
8-9 Red Lion Yard
Step inside and become enchanted by the wonderful range of homeware products. You can find the perfect gift with a French Country style. From glassware to cushions, mirrors to ornaments you will find something special for your loved one!
3. Hotel Chocolat
26 Culver Street West
This is one for those chocolate lovers. Hotel Chocolat offers a delicious range of Valentine's treats to surprise your special someone. Choose from a selection of chocolate hampers or flavoured liquors. These beautiful chocolates stand out with their red romantic colours and heart-shaped boxes so pop in-store and see which one your valentine would love the most.
4. Simple Beauty
4-6 Short Wyre Street

Find a range of beauty treatments as a gift for your loved one or prep yourself for a romantic evening. Tanning, lashes or massages, they have it all. Book your treatments now or purchase a treatment as a gift. 
5. Fenwicks
152 High Street
Situated on Colchester's High Street, you'll be amazed as you walk in and explore every level of this store. Find a range of gifts from bags to makeup, watches to woolly jumpers to keep you warm in this cold weather. Your perfect Valentine's Day gift could be here.
4 restaurants you could choose this Valentine's day
Finding the perfect restaurant to treat your loved one to a romantic evening has been made easy in Colchester with our 4 fantastic suggestions you could choose from. Ranging from independents to nationals, we think we have found somewhere for you to enjoy your evening!
1. Bera's
47-48 St Botolphs Street
Enjoy the taste of Italy and visit Bera's! Offering a delicious menu this Valentine's day with a range of pasta and pizza dishes on offer. Take a trip with someone special and explore the wonderful flavours and authentic decor they have to offer.
2. Tymperleys
Through the archway, Trinity Street
Placed within a beautiful 1490 building, Tymperleys is a wonderful option if you're looking for a restaurant and tea room offering a fantastic Valentine's Day menu. Although it's a bit too chilly to enjoy the garden's surroundings, you can still admire these from inside. Book yourself a table to share this experience with your loved one.
3. Pavilion
20-22 Middleborough
Why not try a taste of the pan-pacific countries with this 4-course set menu this Valentine's Day. Be amazed when you walk into this unique, elegant and sophisticated restaurant filled with beautiful flowers and organic atmosphere. Enjoy Steamed Edamame beans or Honey and soya glazed salmon while enjoying a wider selection of drinks on offer. Book now so you don't miss out!
4. Level best art cafe
3 Culver Street East
Head down this Valentine's day and experience a wonderful 3-course meal and a glass of Prosecco to celebrate with your loved one. Enjoy a fun atmosphere with welcoming staff to make your evening one of a kind.