THE VISION
It is vital that the identity of the independent sector continues to demonstrate authenticity, distinctiveness and localism - that Colchester is clearly identifiable - visually and experientially - as Colchester, not any other town or city. To support Colchester's independent sector does not mean using the same techniques as the corporate estate management. It is with this in mind that we recommend the following core principles:
Distinctiveness in the foreground; consistency in the background
Help businesses to help themselves
Be agile and innovative
Use local designers and suppliers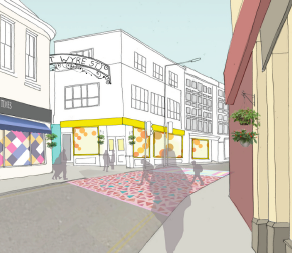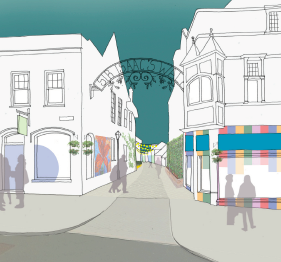 WHERE ARE COLCHESTER'S INDEPENDENT BUSINESSES?
Colchester has a very strong independent business sector in the town centre. The independent businesses are strongly clustered along a few key streets - Crouch Street, Sir Isaac's Walk, Eld Lane, Short Wyre Street, Queen Street and St John's Street, predominantly on the south and east sides of the town centre.
The focus of the recommendations in this report is therefore on improvements to these key streets, but measures that benefit independent businesses will improve the overall vitality and viability of the whole of the town centre, and likewise, wider measures will assist independent businesses to maintain their market. These recommendations should therefore be seen as a 'toolkit' of approaches that could be implemented along the independent streets in the first instance but also rolled out more widely across the BID area.
To read the full proposal for The "Indies" Route please click here
Indie Task & Finish Group
At the start of the Indie Vision development, the BID formed the Indie Task & Finish Group, bringing together a selection of Independent business owner/managers together to help form the vision and contribute to the development of it's projects delivery. See below our members:
Elizabeth Cannon - Elizabeth Cannon Antiques, Crouch St
Jo Dillworth - Dilly's, Crouch St
Steve Hurdle - Best Day Vintage, Eld Lane
Hannah Chapman - Cafe Saison, Trinity St
Rachel Starling - Attitude Inc, Sir Isaacs Walk
Simon Taylor - Greyfriars Books, Trinity St
Francis King - Made & Found, Scheregrate Steps
Michelle Reynolds - Inprint, Eld Lane
Julie McCrae - Serenity Brides, Short Wyre St